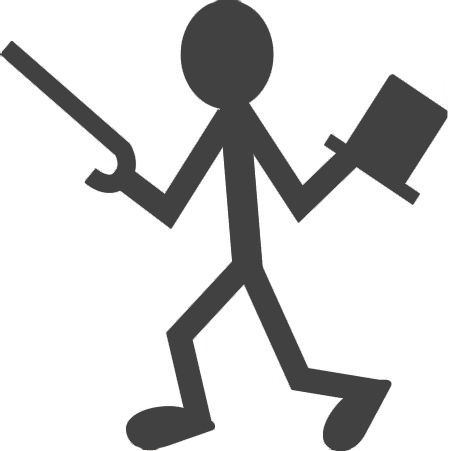 About Me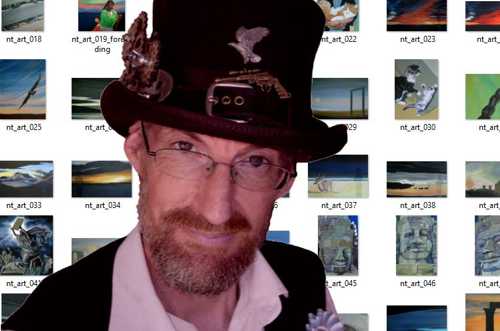 Welcome to my website, I am Nathan Turnbull a professional artist based in Doncaster South Yorkshire (UK).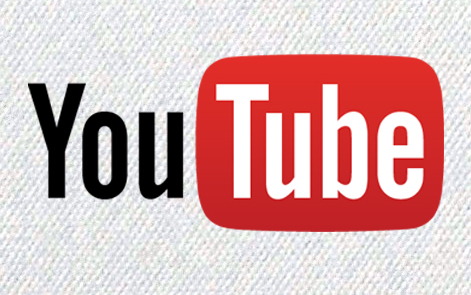 < Art Events - Sea of Hull

Photos of myself, all nude and blue after taking part in Sea of Hull by artist Spencer Tunick.

Click on the images above to see a larger image and artwork details.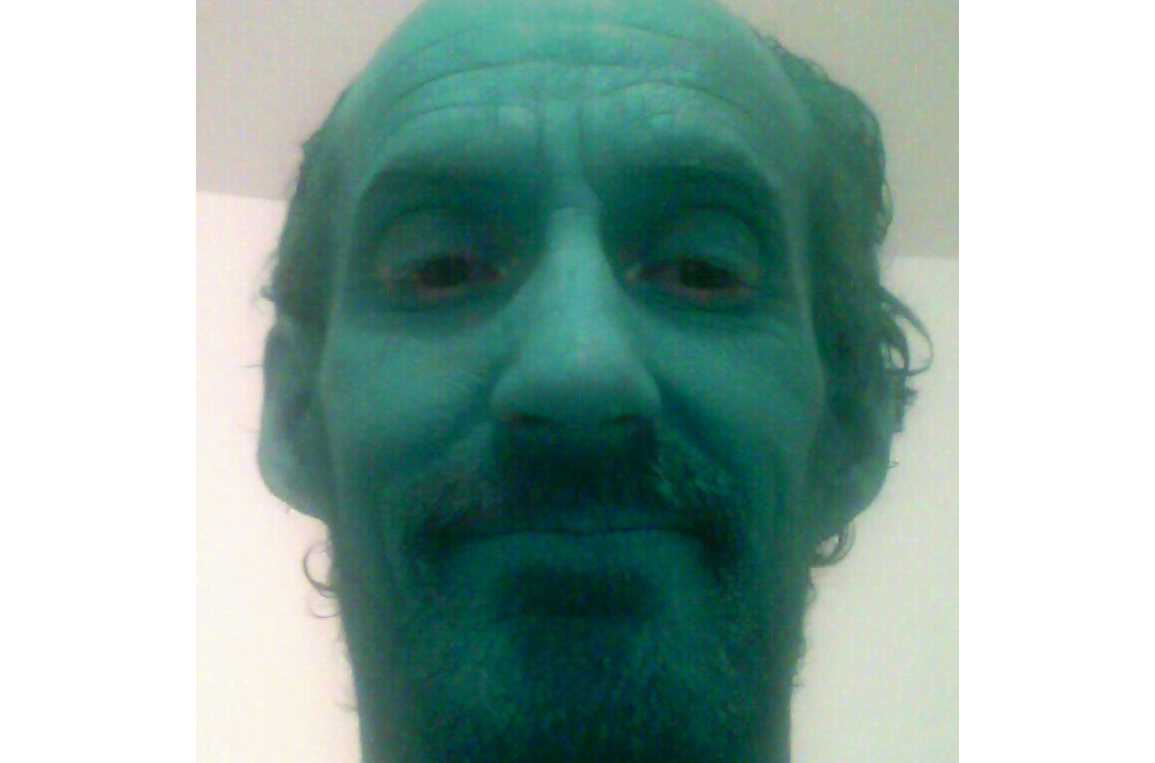 What an experience and personal challenge, taking part in Sea of Hull by New York based artist Spencer Tunick. I joined 3200 other naked blue people on the streets of Hull, England. Spencer Tunick was Commissioned by Ferens Art Gallery as part of Hull City of Culture 2017.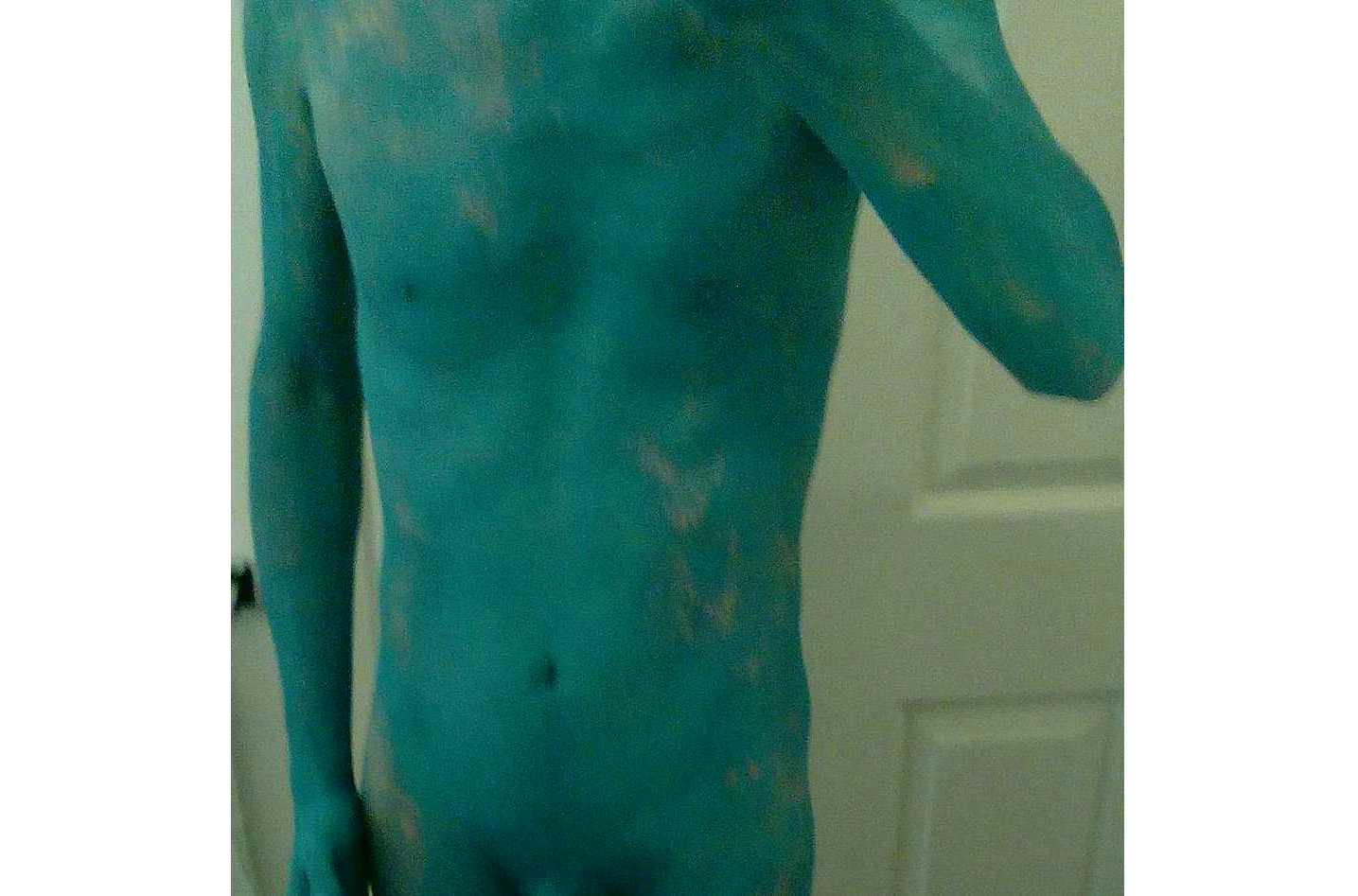 The Sea of Hull artwork began in the very early hours of Saturday July 9th 2016, a cold cloudy day soon to be brightend up by 3200 people in four shades of blue. I was shade B3.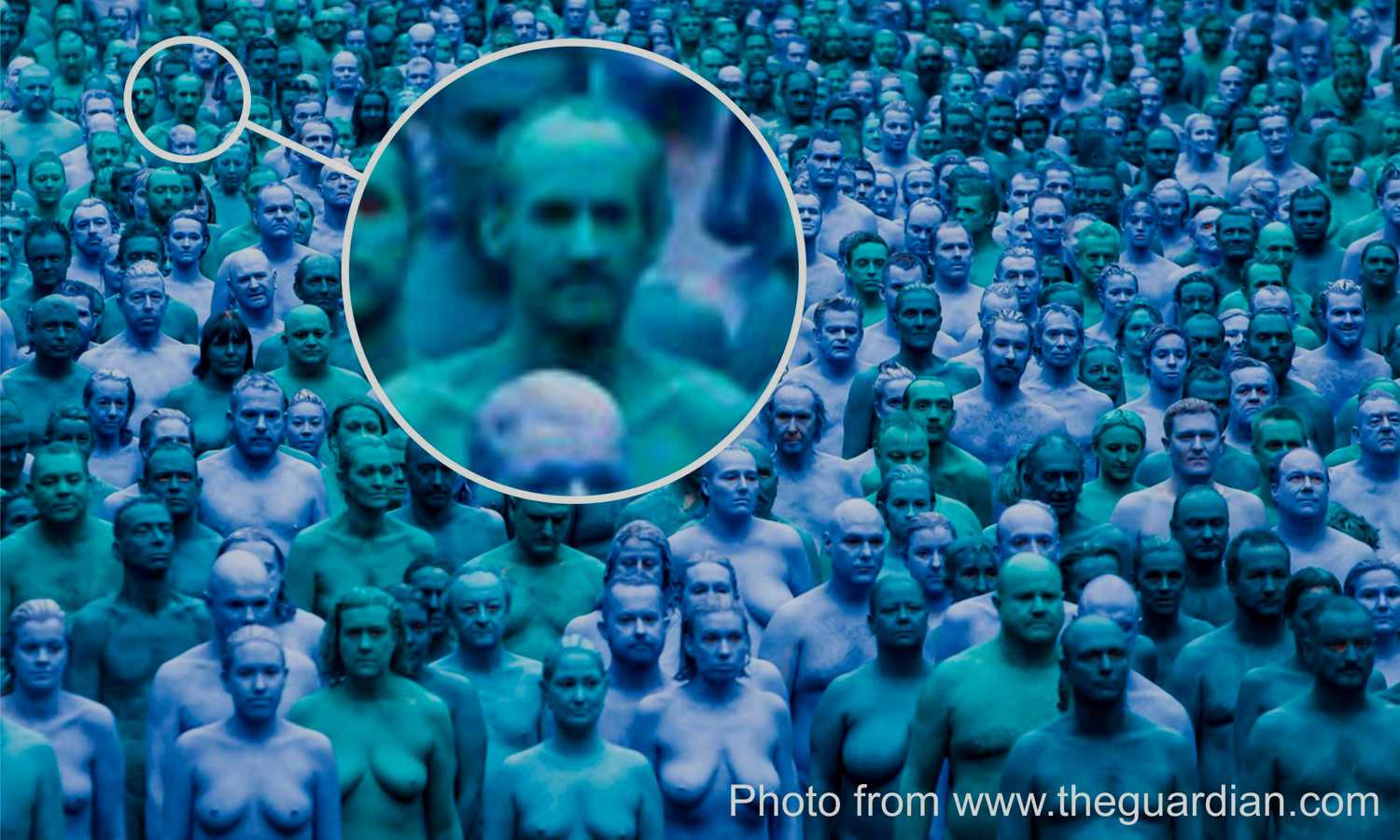 In a case of where's Nathan I found myself in an image on The Guardian's website. No doubt there will be other photos of me given how many members of the press were at the event.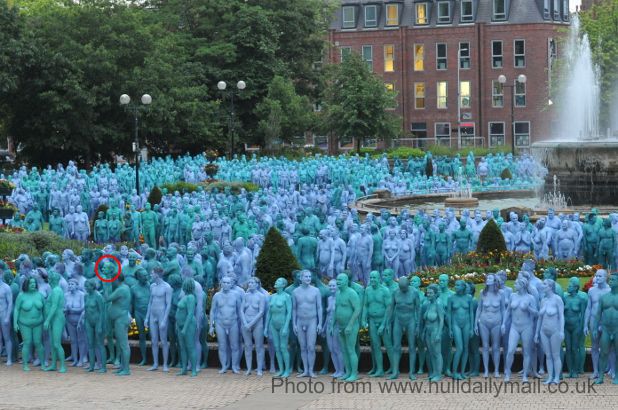 Also found myself in an image on the Hull Daily Mail's website.